The freedom to go anywhere
Trying to avoid the grim site loos?
Make toileting dilemmas a thing of the past!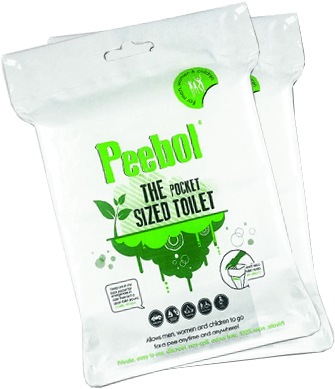 The Peebol is the ultimate solution to needing the loo whilst out and about.
Fast Acting - Turns urine into a solid gel almost instantaneously.
No odour and non-spill - No nasty smells or leaks to worry about.
Unisex - Can be used by Men, Women and Children.
Large Capacity - Will hold up to 1 litre.
Used by the military, rescue service & sports teams

Military

Camping

Sports

Work

Disabled

Flying

Ambulance

Car